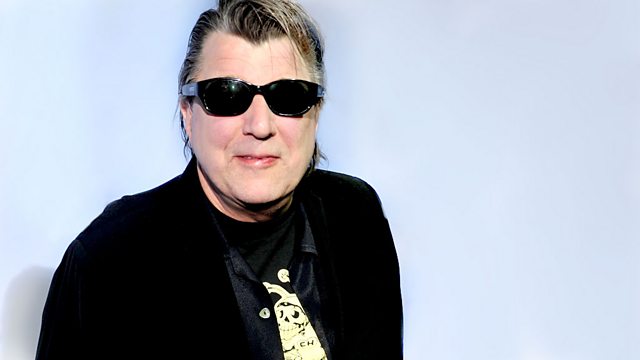 The Devil in Music
Film composer Christopher Young, who has scored Nightmare on Elm Street 2, Hellraiser, and Drag Me to Hell, discovers how his musical scare tactics are inspired by the past.
Throughout the programme, Christopher Young examines how a composer makes an audience jump in terror. He discovers how his own devilish compositions are inspired by the works of Wagner, Berlioz and Liszt. Surprising connections are drawn between classic horror scenes and demonically inspired operas and symphonies.
The programme starts with an investigation of the relationship between the devil and the violin, embodied in the life and legend of Niccolo Paganini. With musicologist Maiko Kawabata and violinist Philippe Quint, Christopher considers the devil's role in musical complexity.
The tritone is a musical interval nicknamed Diabolus in Musica. It was generally avoided by medieval composers due to the chaos it created within harmony. Goldsmith's Lecturer in Music Anthony Pryer dissects the unsettling nature of the Devil in Music. Along the way, Christopher discovers what many musicologists consider to be the first horror scene: The Wolf's Glen scene from Der Freischutz, an 1822 opera by Carl Maria Von Weber. With University of Leeds Professor of Critical Musicology Derek Scott, Christopher examines Mozart's Don Giovanni and Franz Liszt's Faust Symphony. King Edward Professor of Music at King's John Deathridge helps Christopher to discover the demonic techniques developed by Richard Wagner. Horror music expert Stan Link examines Hector Berlioz's Symphonie Fantastique, while identifying the sensorial similarities between horror films and classic Romantic works.
The Devil in Music is a Whistledown production for BBC Radio 3. The producer is Colin McNulty.
First broadcast in November 2011.
Last on