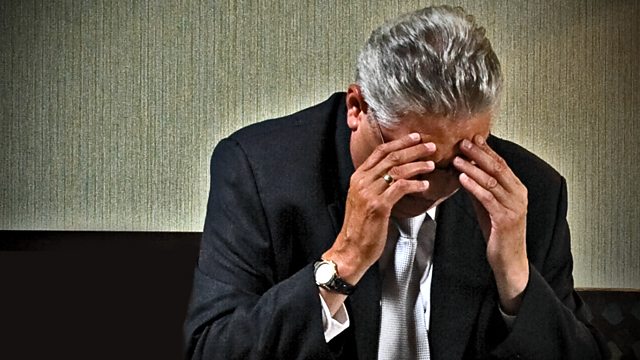 In this the 2nd series of How Does that Make you Feel we revisit a group of people, who share one thing in common, a therapist called Martha and a growing set of neuroses which appear to be overtaking their wholly imperfect lives. As therapists go, Martha is reasonably compassionate, but deep down she's losing patience. It seems all her clients want to be something they are not, and it's driving them and her, out of their minds?
There's Richard Fallon MP, (Roger Allam) who's convinced promotion to the front bench is being denied him because of his obese son and a wife who lost all patience with him 20 years ago.
Caroline, (Rebecca Saire) who thinks her child's a genius with an IQ way off the scale. She is worried that instead of following the path of celebrity, her daughter may go on to study mere physics thereby consigning her and more importantly Caroline to a life of unbearable ordinariness.
There's Philip, who insists he isn't facing a crisis since his demotion from Good Morning Norfolk to a shopping channel - but whose new girlfriend is 30 years his junior and clearly on the make.
And Howard, (Tim McInnerny) a chef whose son, Aaron, (Adam Billington) though 33 is still trying to get a band off the ground, whilst looming resentfully over their lives, upstairs in the back bedroom.
It's painfully funny but it doesn't look as though it will end well for any of them.
Shelagh Stephenson is the author of A Short History of Longing, and Wasted, recently heard on Radio 4. She is an Olivier award winner for her play The Memory of Water and won Sony and Writer's Guild awards with her plays, Darling Peidi and Five Kinds of Silence.
She wrote Enid, (the life of Enid Blyton) BBC4 and Shirley (the Shirley Bassey story) BBC2 and wrote 2 episodes of the mini-series Downtown Abbey ITV.
Cast:
Roger - Roger Allam
Caroline - Rebecca Saire
Philip / Howard - Tim McInnerny
Martha- Frances Tomelty
Aaron - Adam Billington
Director - Eoin O'Callaghan.
Last on
More episodes
Previous
You are at the first episode