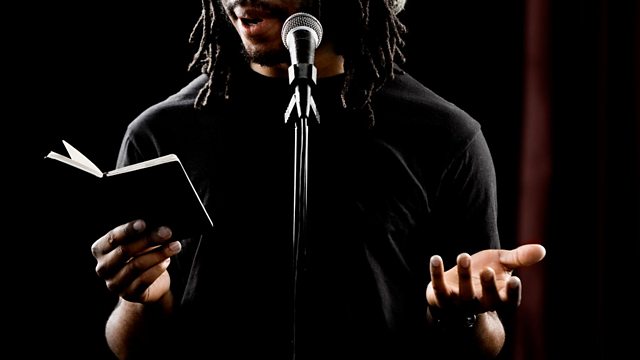 Guns, Roses and Poetry Readings
Poet and translator W.N. Herbert and sound artist and editor of Poetry Wales Zoe Skoulding share their experiences of worldwide poetry festivals and performance.
They tell us how in many Eastern European countries, poetry festivals attract people in their thousands - particularly to the town of Struga in Macedonia which has become one of the most important poetry festivals in the world. Despite the fall of Yugoslavia, the war in Bosnia, the Kosovo crisis and the political and ethnic clashes in the whole of the region - this particular poetry festival attracts hundreds of international poets all wanting to take part. We discover why.
We also hear why in South America, poets from all over the world gather not only to share their work, but each year decide to "bury" a philosophical thought that the poets feel the world can do without. But we also hear how, in places like China and Burma, poetry can be seen as subversive and is only shared with great risk of imprisonment or torture. Bill Herbert and Zoe Skoulding share all this and more - as they take us on a personal tour to experience poetry, performance and festivals that celebrate this sometimes marginalized art form.
Presented by Bill Herbert.
Producer: Neil Cargill
A Pier Production for BBC Radio 4.