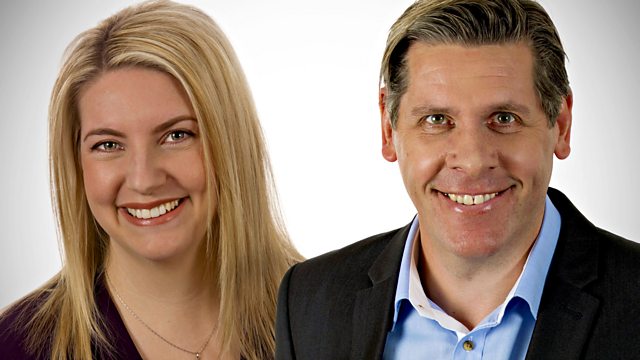 18/11/2011
A climb down from Sepp Blatter as he admits to the BBC that he 'deeply regretted' his 'unfortunate words'. Chelsea defender and leading anti-racism in football campaigner Paul Elliot responds.
David Cameron has been keen to stress Britain and Germany are still 'good friends', despite fundamentally disagreeing on how to deal with the crisis in the eurozone. Peter talks to Germans at the Manchester Christmas market and Elmar Brok, a German MEP.
It's the Children in Need appeal night, Colin Paterson is backstage with Arlene Philips and Terry Wogan, who tells us what to expect.
Luke Bowman is only 12 and he is autistic. He has memorised the train and bus routes of Greater Manchester and also the London and Paris underground systems, so we test his knowledge.
Last on