Add music you love and enjoy it with
25 Years Of Rock `n' Roll - 1980, Connoisseur

Nickelback

When We Stand Together

(CD Single), Roadrunner, 1

Hits Of The 60s, 70s & 80s (Various), Kenwest

Very Best Of Dexy's Midnight Runners, Mercury

This Year's Love (Various Artists) C, Global Television

(CD Single), Mute Records Limited, 1

Acuff-Rose Opryland Music: 50th Anniv, Acuff-Rose Opryland

Mama Cass

Dream A Little Dream Of Me

Delilah - Jukebox 60's Hits, Old Gold

Lioness: Hidden Treasures, Island, 1

Our Friends Electric (Various Artists, Telstar

Young Gifted & Black (Various), Trojan

(CD Single), Independiente

Hits Of 1971 & 1972 (Various Artists), Polydor

Louis Prima, Phil Harris & Bruce Reitherman

I Wanna Be Like You

The Very Best of Disney

The Very Best Of The Osmonds, Polydor

John Lennon - Lennon Legend, Parlophone

Stevie Wonder

I Just Called To Say I Love You

Stevie Wonder - Song Review, Motown

This Is My Song - Love Songs Of The 6, Old Gold

Ray Charles - The Collection, Castle Communications

Quid Pro Quo, Fourth Chord Records, 1
Pause For Thought

From Rabbi Dr Naftali Brawer, CEO of a foundation which promotes spirituality in the workplace:

There isn't time for everything: the complexity of a human life.

I just finished reading Walter Isaacson's definitive biography of Steve Jobs. It's riveting and I found it difficult to put down. Still, I wish I had never started it. Steve Jobs was a hero to many including myself. He built an extraordinary company and he was able to see the future in a way that few of his contemporaries and competitors could.

And yet the Jobs that comes across in Isaacson's authorized biography is anything but heroic. He comes across as vain, petty, vengeful, inconsiderate, and at times; deliberately cruel. He may have created extraordinary products but its said he also hurt many people along the way including his own family and closest friends.

But then again, why must he be one or the other? Hero or villain? Why can't he be both at the same time? We tend to see people in black in white when in reality we are all varying shades of grey.

The Hebrew poet Yehudah Amichai expressed this idea beautifully in a poem based on the third chapter of Ecclesiastes:

A man doesn't have time in his life
to have time for everything.
He doesn't have seasons enough to have
a season for every purpose. Ecclesiastes
Was wrong about that.

A man needs to love and to hate at the same moment,
to laugh and cry with the same eyes,
with the same hands to throw stones and to gather them,
to make love in war and war in love.
And to hate and forgive and remember and forget [....]

And his soul is seasoned, his soul
is very professional.
Only his body remains forever
an amateur. It tries and it misses,
gets muddled, doesn't learn a thing,
drunk and blind in its pleasures
and its pains.

He will die as figs die in autumn,
Shrivelled and full of himself and sweet,
the leaves growing dry on the ground,
the bare branches pointing to the place
where there's time for everything.
BBC Playlister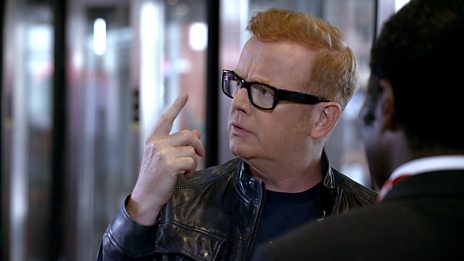 Chris has a song stuck in his head - but what is it? That's why he needs BBC Playlister!
500 WORDS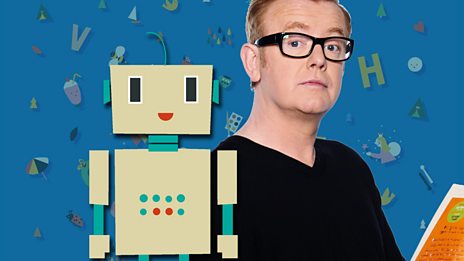 Featuring celebrity videos and top writing tips!
Free download
Catch up with the latest Breakfast fun with Chris Evans. Hear the best stories and the biggest…