Add music you love and enjoy it with
New Hits 99 (Various Artists), Sony Music TV

The All Time Greatest Movie Songs, Columbia/Sony Tv

The All Time Greatest Movie Songs, Columbia/Sony Tv

The Love Songs Album (Various), Universal

ABBA

Knowing Me Knowing You

Abba Gold (40th Anniversary Edition), Polar, 002

Alice Cooper

Poison

Free Spirit (Various Artists), Columbia, 7

Lightning Seeds - Jollification, Epic

The Hits Of 1964 (Various Artists), MFP

Seal

Wishing On A Star

Soul 2, Warner Bros, 1

Postcards From A Young Man, Columbia, 17

The Police

Spirits In The Material World

The Police - Message In A Box (Cd 3), A&M

James Taylor - Classic Songs, CBS

(CD Single), Dramatico, 1

The Very Best Of Cat Stevens, Island

The Very Best Of Van Morrison, Polydor

Huey Lewis

and

The News

If This Is It

Huey Lewis & The News - Sports, Chrysalis
Pause For Thought

Canon Ann Easter, Chief Executive of a Charity and Chaplain to the Queen:

Last week, I went to a really interesting and thought-provoking conference run by an organisation called 'Together for short lives'.

The conference brought together the families of life-limited and life-threatened young people - children for whom death will come sooner than it should - and a range of the professionals who work with them at home and in hospices, and some faith and voluntary sector representatives too. We heard some excellent examples of good practise in the many services which are provided and then we talked about how we can build on that and improve the services and support, so that those children and their families live as full lives as they possibly can, for as long as they can.

We talked about how neighbours and churches and community groups might help to support the families and I asked a lovely lady whose son died, aged just 16, earlier this year, what she would like from those of us who would love to help but don't know how.

Of course, the elephant in the room, the thing we can't talk about, is death, especially the death of a young person. We are not usually confronted by death these days, we aren't used to it in our midst, reminding us that all the clever computers in the world can't change the inalienable fact that physically we are mortal and temporary. We are at once fascinated and horrified but at a loss for words.

The lady told me that she would so love us to overcome our unease and behave as normal; she said 'I'm a mum. I was so proud of my son and now I miss him like mad and I like to talk about him'. So we could offer a smile, a hug, a cup of tea and a chat and perhaps then an invitation to do something completely different.

In fact, of course, that's what we all want; to feel that our experiences are listened to and valued; to feel that we're not alone and that others have been on this journey too, and survived; and to face those age-old elephants and know that they're not all there is.
BBC Playlister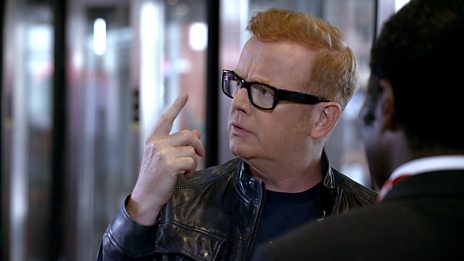 Chris has a song stuck in his head - but what is it? That's why he needs BBC Playlister!
500 WORDS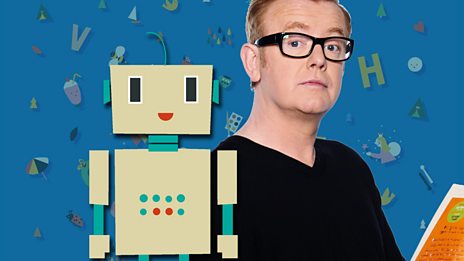 Featuring celebrity videos and top writing tips!
Free download
Catch up with the latest Breakfast fun with Chris Evans. Hear the best stories and the biggest…