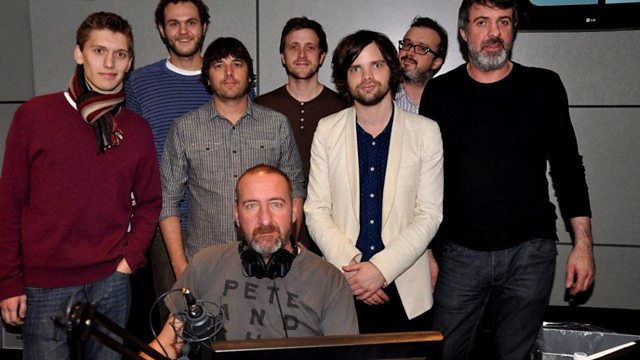 17/11/2011
What happens when two drummers are allowed to talk? Hyde & Beast is what! And they are back in session tonight.
Hyde is Dave Hyde (Futureheads drummer) and Beast is Neil Bassett (ex-Golden Virgins drummer) and in their own words 'Hyde and Beast record an album. Hyde sing well. Album sound good. Beast happy.' Slow Down is the album in question and they recorded in Neil's recording studio at a rate of one song per day. Men of ment talents they produced and mixed it as well and are now playing live around the UK.
Plus, as if by magic Rob Hughes appears and drags Marc into the Parallel Universe.
Fast becoming Riley favourites with their own blend of psychedelic mess it's fantastic to have them back in session once again.
Last on