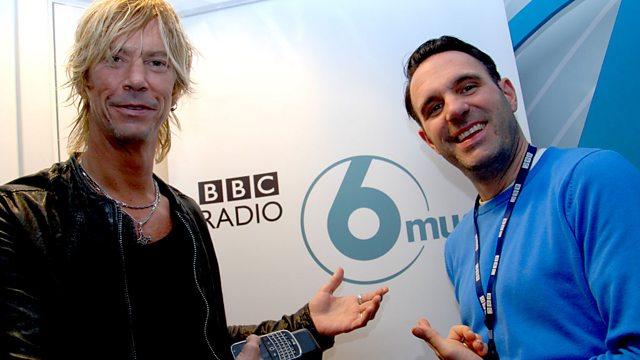 15/11/2011
Duff McKagan was a founding member of Guns N' Roses, with a 13-year tenure on bass, as well as part of the classic line-up (Slash on guitar, Steven Adler on drums, rhythm guitarist Izzy Stradlin and vocalist Axl Rose), Duff was the unofficial musical director of the band and the most experienced musician, and played bass, drums and guitar, as well as co-writing many of the songs.
Shaun welcomes Duff on the show to talk about his new book 'It's So Easy (And Other Lies)' which uncovers the rise of, what was once one of the biggest bands on earth, his own fall and life after G N' R.
Do you want too much chat, not enough music and too many adverts? Try someone else. Want the perfect balance of brilliant alternative music and waking witticisms? Try us. A rib-tickling satirical romp through the day's news and events, to the perfect morning soundtrack for anyone music-lover; from northern soul to new folk; rock 'n' roll to indie disco. New tracks from the likes of Friendly Fires and Foals are nestled in next to the back catalogues of Hendrix and The Smiths. Shaun is joined live in studio by Matt Everitt for an irreverent take on the day's music news.
Shaun Keaveny: never knowingly over-played.
Last on