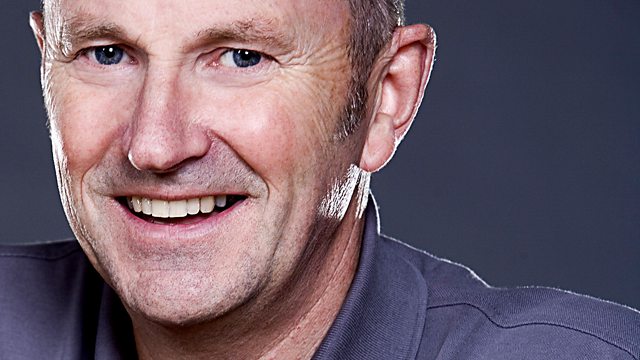 14/11/2011
For the full week running up to Children in Need, reporter Richard Cadey will be out and about offering his services to companies for a charitable donation in MacAulay and Co's version of bob-a-job.
Our technology guru Gary Marshall gets out the crystal ball and looks at the future of remote control and the device that allows you to move things with the power of your mind.
Literal giant of comedy Greg Davies joins us to talk about his tour and the amazing success of The Inbetweeners
Chocolate, red wine and chips - we examine the traditional 'bad' foods that might actually be doing you some good.
We'll be talking to Bang Goes the Theory presenter Dr Yan Wong who is one of the judges of a nationwide competition to find the Amateur Scientist of the Year and we'll be telling you how you can get involved.
And Chatty Man Alan Carr pops in for a...well, for a frank and fulsome exchange of information.
Last on