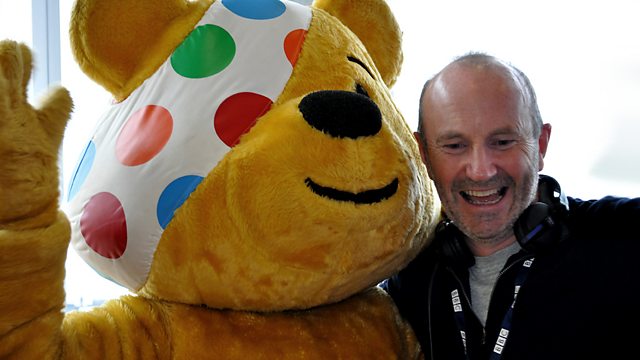 Children in Need Special
We find out how much money reporter, Richard Cadey has raised from his bob-a-job duties this week when the big bosses of the companies he's been working for phone in with their pledges.
A host of celebrities & Radio Scotland presenters will be answering the phones, taking pledges and finding out about the random things people are doing to raise money for Children in Need.
Weather Presenter Cat Cubie and Actor Tom Urie will be telling us what they'll be doing for Children in Need.
Pudsey Bear has received a designer make-over and so will Fred!
Plus we'll be entertained by the youngsters from White's Academy Glee Club.
Last on