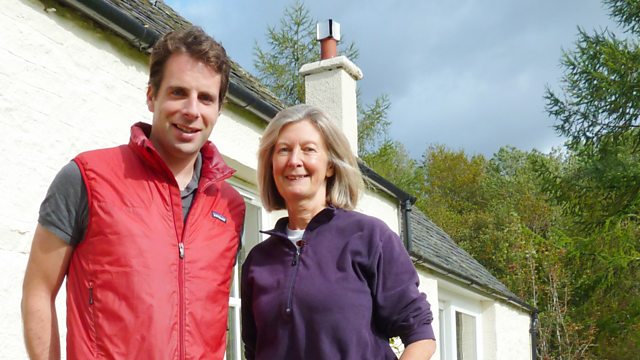 Survival
1/1
Exploration has always demanded the maximum in endurance and determination in order to survive. Mark Beaumont explores the psychology and physiology of staying alive in the most hostile natural environments; from the heat of the desert and the jungle to the freezing conditions of the Arctic and Antarctic. He discovers what drives those that push themselves to the very limits of their physical and mental abilities and reveals what you should do if you do happen to fall off a mountain or get lost in a blizzard in the Antarctic.
Vicky Jack was the first Scottish woman to scale the tallest peaks on the world's seven continents. On the way, she survived many adventures. She nearly died in a blizzard in Antarctica after summiting the Vinson Massif; she's fallen off a narrow ledge 16,000 feet up on Mount McKinley in Alaska; and, she's been smuggled through the world's largest open-cast mine and had to run for her life, en route to climbing the Carstensz Pyramid in Papua, Indonesia. Everest - was the ultimate test of her determination to push herself to the limits of her mental and physical strength. But within an hour and a half of reaching the top - Vicky turned back. It was a decision that saved her life. The following year she returned to realise her dream.
Jamie Andrew and his friend Jamie Fisher were caught in a storm after having climbed the north face of Les Driotes in the Mont Blanc Massif. In temperatures of -30, they were trapped on a narrow ledge for 4 days. On the last night Jamie Fisher died of hypothermia. Despite having developed frostbite, Andrew survived the experience, being helicoptered off the mountain by the French rescue services.
We also hear contributions from world-renowned survival psychologist, Dr John Leach, Sir Ranulph Fiennes, ultra marathon runner and doctor Dr Andrew Murray and professional adventurer Jock Wishart who led the recent expedition to row to the magnetic North Pole.