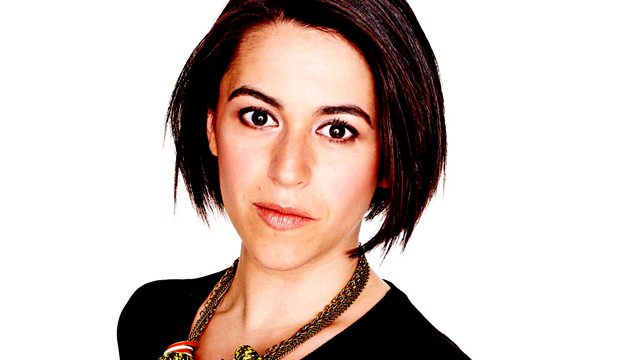 14/11/2011 Regina Carter, Lorna Anderson, James Lisney, David Shrigley, David Fennessy
Jazz violinist Regina Carter plays live in the In Tune studio with her band - Lamin Kuyateh on kora, Will Holshouser on accordion, Jesse Murphy on bass and Alvester Garnett on drums - ahead of their performance at the London Jazz Festival. Regina talks to presenter Suzy Klein about the tour and her recent album of African folk tunes.
Soprano Lorna Anderson and pianist James Lisney appear live on In Tune as they prepare for their concert at St John Smith Square. Plus we hear from artist David Shrigley and composer David Fennessy about their new opera Pass the Spoon at the Tramway in Glasgow.
Including "My Essential Symphony" with the novelist and journalist Will Self.
Exclusive to In Tune, "My Essential Symphony" features a range of advocates sharing their thoughts on a particular symphony, running throughout a month of programmes celebrating the Symphony across Radio 3 and BBC4 television and also featuring Rufus Wainwright, James Naughtie, Alan Hollinghurst, Lady Antonia Fraser, Alexander Armstrong, Penny Smith, Sandi Toksvig & Joan Armatrading.
Email us with your Essential Symphony at in.tune@bbc.co.uk or follow on Twitter @BBCR3InTune
Presented by Suzy Klein
Main news headlines are at 5.00 and 6.00
E-mail: in.tune@bbc.co.uk.
Last on