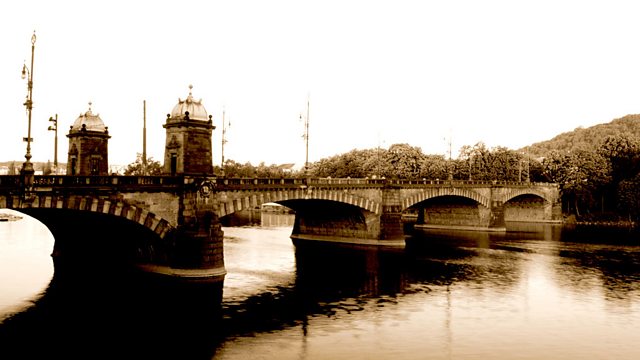 A Poet in Bohemia
David Vaughan traces the journey of the English poet Elizabeth Weston to Bohemia in the 16th century, where she made her name as one of the foremost poets of her age. As a young girl she travelled from the court of Queen Elizabeth I to the cosmopolitan court of the Habsburg Emperor, Rudolph II. Her stepfather Edward Kelley was a close associate of John Dee, the notorious alchemist and philosopher. Kelley became Emperor Rudolph's favourite alchemist, bringing the family wealth and status and making him the most famous Englishman in early Czech history. Luckily for Elizabeth, her stepfather was a great believer in educating girls, providing both Elizabeth and her brother with excellent tutors
She started writing poetry in her teens, recording one of the worst floods in Prague when the River Vltava overflowed its banks. She also wrote movingly about the death of her mother, and these and other poems are illustrated in the programme. Originally written in Latin as was the custom of the time they have been newly translated.
Elizabeth Weston's place in the pantheon of English literature is now being recognized thanks to newly available collected writings, and David Vaughan talks to a number of scholars both in the UK and in the Czech Republic about her life and work, including co-editor of the new edition Brenda Hosington, the writer Benjamin Woolley, and Susan Reynolds, the curator of the Czech and Slovak collections in the British Library.
He also visits locations associated with the poet or her family, including Trebon Castle in South Bohemia, Loretto Square and the church where she is buried in Prague, and the place of her birth, Chipping Norton in Oxfordshire.
Last on