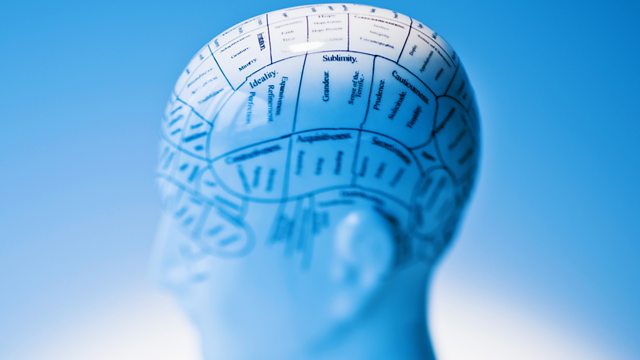 Listen in pop-out player
Dr Geoff Bunn's 10 part History of the Brain is a journey through 5000 years of our understanding of this complex organ in our heads. From Neolithic times to the present day, he reveals the contemporary beliefs about what the brain is for and how it fulfils its functions.
While referencing the core physiology and neuroscience, this is a cultural, not a scientific history. What soon becomes obvious is that our understanding of this most inscrutable organ has in all periods been coloured by the social and political expedients of the day no less than by the contemporary scope of scientific or biological exploration.
Episode 9: All Or Nothing, focuses on the invention of the electroencephalograph, which made our brain waves visible. Invented by Hans Berger, one of its main proponents was the eccentric English robotics pioneer and neuroscientist, William Grey Walter. Until a near fatal accident, Walter was one of 15% of the population who can't produce the resting, alpha wave - only the active, beta wave. After the accident he could emit alpha waves. Meanwhile, at Cambridge, Edgar Adrian, no fan of the EEG, established the 'all or nothing' principle of nerve transmission to explain simple reflex actions.
The series is entirely written and presented by Dr Geoff Bunn of Manchester Metropolitan University, with actors Paul Bhattacharjee and Jonathan Forbes providing the voices of those who have written about the brain from Ancient Egypt to the present day, and actor Hattie Morahan giving the Anatomy Lesson which establishes the part of the brain to be highlighted in each episode - in this instance the cerebral cortex. The original, atmospheric score is supplied by composer, Barney Quinton.
Producer: Marya Burgess.
Last on