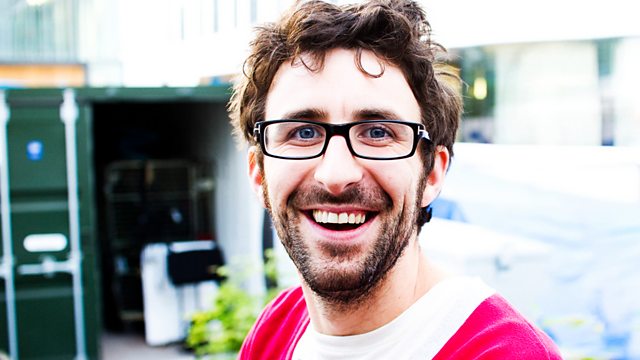 Listen in pop-out player
Mark Watson continues his quest to improve the world, nimbly assisted by Tim Key and Tom Basden.
As broadcast live in November 2011 - Mark invites the audience join in via tweets and messages to work out how we can all make the world a better place.
Mark asks the big questions that are crucial to our understanding of ourselves and society - in a dynamic and thought provoking new format he opens the floor to the live audience and asks them to jump into the conversation via tweets and messages to work out how we can all make the world a better place.
This week Mark looks at "Intelligence" - A certain amount of intelligence is pretty useful. Without the ability to reflect and calculate, we would all be setting fire to our shoes and buying those novels about women who shop and have relationship issues. Yet intelligence has been something of a curse to many. Galileo was tortured for knowing more about science than the church leaders, and Paxman sighs an awful lot when he's hosting University Challenge.
We all know the phrase 'a little learning is a dangerous thing, but then so is a lot of learning, but then again you wouldn't want none at all. So... oh dear, we're basically ruined. We'd better knock down all our schools and universities.' Are we sometimes too smart for our own good?
Mark Watson is a multi-award winning comedian, including the inaugural If.Comedy Panel Prize 2006. He is assisted by Tim Key, winner of Edinburgh Comedy Awards 2009 and Tom Basden who won the the If.Comedy Award for Best Newcomer 2007.
Produced by Lianne Coop.
First broadcast live on BBC Radio 4 in November 2011.
Last on