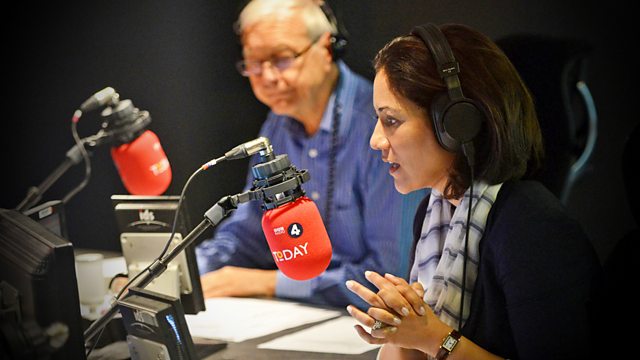 15/11/2011
Morning news and current affairs with James Naughtie and Evan Davis, including:
07:49 An Afghan woman describes 12 years of beatings and abuse after being given away by her family.
08:10 Former home secretary Alan Johnson on border security.
08:43 Were artist JMW Turner's depictions of the sun influenced by the scientific discoveries of his day?
Last on