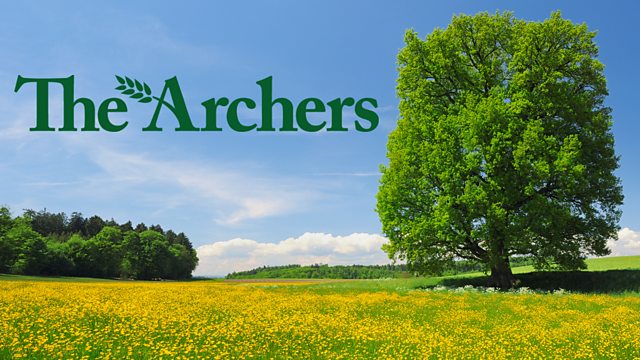 14/11/2011
Lynda is having difficulty denying Derek his Chinese magician act for the Christmas show and turns to Caroline for help. Caroline hears about her desperation for acts and suggests incorporating something that Ambridge is more renowned for: its food. Together, Lynda and Caroline decide to change the show to a cabaret-style evening, with Christmas food from around the world served between acts. After some research, Lynda is inspired again.
Meanwhile, Tom announces to Pat that the Heart of England Fine Foods meeting is organised. Brenda will be accompanying him. They agree that the promotion of her ice cream could aid the relaunch due to its successful sales.
Susan arrives. The two women discuss Pat and Kylie's meeting. Susan mentions Kylie's stepdad Eamon and half-brother Rich.
Later, at the post office, Neil confronts Susan about the effort she is contributing towards cooking Gary's and Bert's meals. Susan retorts. Ivy's only been buried a few days and her brother and father need support. Neil remains adamant that he doesn't want them becoming dependent on her as they did with Ivy, but Susan maintains that she is doing it for her mum.
Last on