Add music you love and enjoy it with
Take A Break (Various Artists), Columbia

(CD Single), Columbia, 19

Sampled 3 (Various Artists), Virgin

David Bowie - Best Of Bowie, EMI

T. Rex

Metal Guru

The Greatest Hits Of 1972 (Various), Premier

Fantastic 70's (Various Artists), Sony Tv/Columbia, 9

Adele

Turning Tables

21, XL, 3

Sultans Of Swing - Best Of Dire Straits, Vertigo

Paul Anka - The Greatest Hits Collect, Telstar

Lioness: Hidden Treasures, Island, 1

Prince - The Very Best Of, Warner Bros

Light Years - The Very Best Of ELO, Epic, 4

Bruce Springsteen

Waitin' On A Sunny Day

(CD Single), Columbia

(CD Single), Mute Records Limited, 1

Ike Turner

and

Tina Turner

River Deep Mountain High

The Best Of The Rock'n'Roll Years Vo, BBC

Van Morrison - Poetic Champions Compo, Mercury

The Rolling Stones - Forty Licks, Abkco

The Jimi Hendrix Collection, Universal

The Pretenders - The Singles, WEA

Mêlée

Built To Last

(CD Single), Warner Bros, 1

Snow Patrol

This Isn't Everything You Are

(CD Single), Polydor, 1

The Frank Sinatra Collection, EMI
Pause For Thought

From Canon Ann Easter, Chief Executive of a Charity and Chaplain to the Queen:

"I hope that you realise that what's going to happen next year will not be the British Olympics, or even the London Olympics. What's happening will be the Newham Olympic and Paralympic games, because about three quarters of all the events will take place in Newham, my beloved east London home borough.

Watching the buildings take shape all around us has been very exciting and I hope that, for many people, the spectacle and experience of the Games will be life-affirming; all over the country, people will get together to watch events and have a go themselves and I know that the ethos of the Games is utterly laudable - but, I can tell you, that by the time the Games finally get here, we'll be Olympic'd out in Newham.

There is a buzz in some quarters definitely but the feeling is that, for a lot of our residents, the Games could be happening on the moon. And not because we're not into sports – though you know I can't get worked up about them – but because, with the best will in the world, if you are hungry or homeless or terribly worried about hanging onto your job, a competition to see who can run the fastest or jump the highest really just isn't important.

But making the most of what comes your way, turning a minus into a plus, is an old east end game that we've had lots of opportunity to practise and I'm glad to say that there are lots of people working hard to make sure that local people do reap some of the benefit of the Olympics in the form of legacy, what will be left when all the world's gone home; we hope that the whole area will be lifted - the athletes' village will be turned into family houses and that amazing swimming pool and beautiful park will always be there for us all to enjoy.

God blesses us in the most unexpected ways and all we have to do is to notice the gifts and make the most of them."
BBC Playlister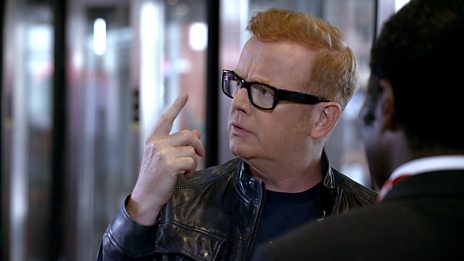 Chris has a song stuck in his head - but what is it? That's why he needs BBC Playlister!
500 WORDS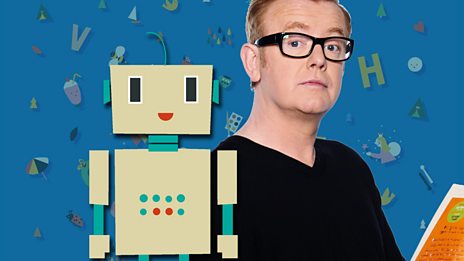 Featuring celebrity videos and top writing tips!
Podcast
Catch up with the latest Breakfast fun with Chris Evans. Hear the best stories and the biggest…