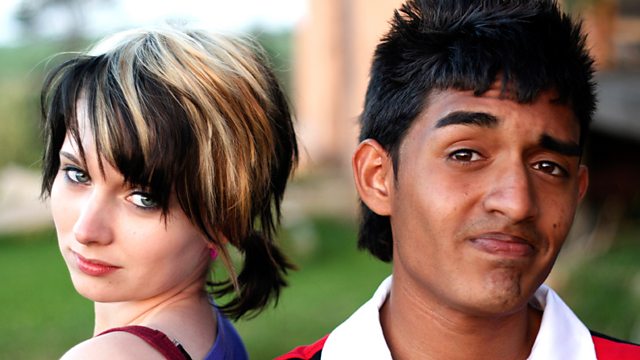 Western Cape, South Africa
Two families at the end of their wick send their disobedient children to South Africa to stay with a lesbian couple, the du Toit de Vos family.
17-year-old British Asian Hamzah Wali is caught between two worlds. His traditional Pakistani family expect him to pray, attend mosque and read the Koran. But Hamzah wants to smoke, drink and date girls.
Charlie Denny's parents spent thousands of pounds on her education, but she still flunked out of private school. Her father has multiple sclerosis, but Charlie is too busy getting drunk and no-one talks about it.
Gay mum Anna-Marie is a barrister and her partner Suzanne is an artist. They fought the laws against gay couples adopting children - and won. So taking on two rebellious British teenagers is going to be an interesting challenge for them.
Hamzah isn't best pleased to find two women telling him what to do. He refuses to participate in family meals, school work and helping around the farm. When Anna-Marie asks him to help plant a tree Hamzah walks off the job and sparks fly.
Can a week with the gay mums make Hamzah pull his finger out and get Charlie to open up to her true feelings?
Last on
Credits
| Role | Contributor |
| --- | --- |
| Series Producer | Paula Fasht |
| Producer | Benjamin Leigh |
| Director | Benjamin Leigh |