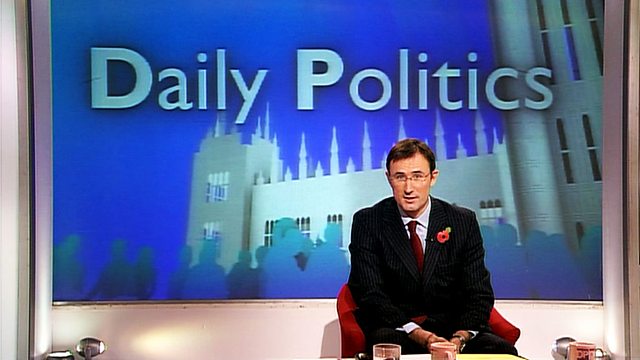 01/11/2011
The City of London is telling the anti-capitalist campers they've got 48 hours to leave, or face eviction. Could this lead to running battles on the steps of St Paul's Cathedral?
The Greek prime minister has stunned the rest of Europe by announcing a referendum on the latest bail-out deal. We speak to economist Vicky Pryce, Labour's Chris Leslie and Conservative Matt Hancock, who is a former Bank of England economist.
Plus we discuss the extradition of UK citizens - and the case of Gary Mckinnon - with Tory MP Dominic Raab.
Joining Jo Coburn for the whole programme is Oxfam chief executive Dame Barbara Stocking.
Last on