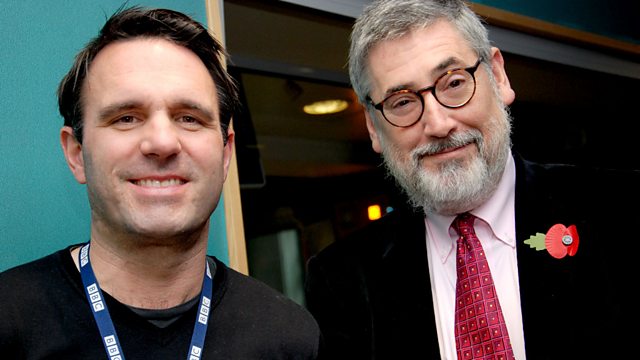 10/11/2011
Very excited this Thursday as we welcome American film director, screenwriter, actor, and producer John Landis onto the show to chat about his new book 'Monsters In The Movies, 100 Years Of Cinematic Nightmares'.
The book is a celebration to the greatest monsters ever to crawl, creep, fly, slither, stalk or rampage across the silver screen. It's illustrated with over a thousand photographs and examines the actual monsters of fantasy and science fiction in his own unique and personal way.
John has directed The Blues Brothers, Trading Places, National Lampoons Animal House, Three Amigos, Spies like Us and Coming to America. He wrote and directed the classic American Werewolf in London and Michael Jackson's Thriller and the music video for the song Black or White.
He also produced other music videos for B.B. King (from film B.B. King "Into the Night") such as My Lucille, Into the Night and In the Midnight Hour. Also for Paul McCartney: Spies Like Us (1986).
Add to this Shaun's rib-tickling satirical romp through the day's news and events all set to the perfect morning soundtrack for any music-lover and you're laughing. Expect northern soul to new folk; rock 'n' roll to indie disco, new tracks from the likes of Wild Beasts and Florence & The Machine, along with the best of the greatest back-catalogues on the planet; be they The Smiths, The Stones, The Clash or The Fall.
Last on