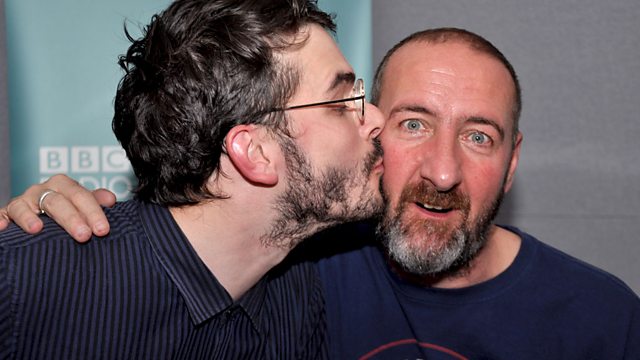 Ergo Phizmiz
It's the unique self titled music man ....Ergo Phizmiz in session this autumnal evening.
Composer, multi-instrumentalist and broadcaster Ergo Phizmiz first came to national attention for his experimental electronica and sound collage. Since then he has broadened his musical horizon to collaborate with The The, score a film for international art star Christian Marclay, undertake a growing number of BBC radio commissions (Receiving the "Special Mention" at the prestigious Prix Italia) and write operatic works such as The Mourning Show (about the on-air demonic possession of Chris Evans).
It's unsurprising then that he has attracted a 'serious' music audience (Michael Nyman being in attendance at Ergo's last London show), however, the predominantly acoustic Things To Do and Make is Ergo's first foray into what could be called 'Eccentric Pop'. It marries his characteristic sense of the absurd, recalling Vivian Stanshall and the quintessential art school band ,The Bonzos, with an inventive and melodic folk-pop .
The first single from the album is the Lennonesque anti-love song 'Late' configured for a one-man band: picture Ergo with a bass drum strapped to his back ,strumming a guitar with a tin whistle at the ready - we can't wait here at 6 Music Towers . bring it on ..
Last on
The Overall Most Popular Tracks
Most added tracks from this show