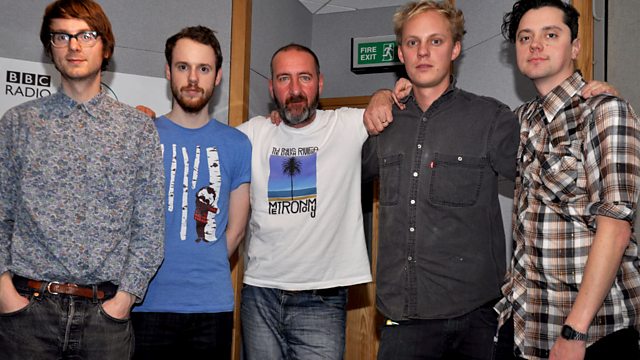 My Sad Captains
Well hello sailor .... It's My Sad Captains in session this wind swept evening.
My Sad Captains' new album 'Fight Less Win More' is due for release on November 7th
Ed Wallis, singer and songwriter for My Sad Captains, wrote much of the material for Fight Less, Win More alone in a borrowed house in San Francisco, over a lonely Thanksgiving.
Returning to England, the band - Jim Wallis (drums, keyboards, vocals), Nick Goss (guitar, sonics) and Dan Davis (bass) - decamped to the Cornish countryside to record the album in a barn
To complete Fight Less, Win More, My Sad Captains sent the album tracks to Portland to be mixed by Larry Crane (editor of Tape Op magazine) known for his work with artists such as Elliott Smith, M.Ward and Stephen Malkmus.
Last on