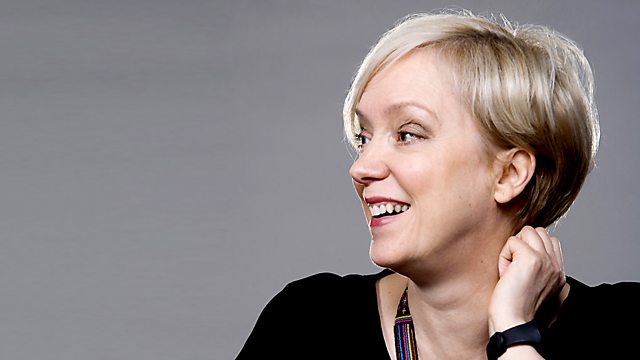 11/11/2011
As bruising as a boxing match where your only weapon is your wit - we examine the riotous humour at the heart of one of Scotland's greatest art forms - flyting. The inaugural "Previously... Scotland's Festival of History" features a ribald recreation of this traditional style of verbal sparring with two of the countries most quick-witted comedians, improv stars Garry & Stu. Commonly regarded as high-brow debate between two poets Festival Director and funny woman, Susan Morrison, reveals the funny side of flyting.
The Fast Show is returning! Charlie Higson talks to the Comedy Café about the comeback of this '90's cult comedy favourite via the internet.
What do you get when you combine one African American, one Indian American and one Palestinian raised in Texas? One of the funniest cultural acts in the world - "Allah Made Me Funny"! Two of the trio, Preacher Moss and Mohammed Amer talk about being the worlds longest artistic collective of Muslim comics.
Last on