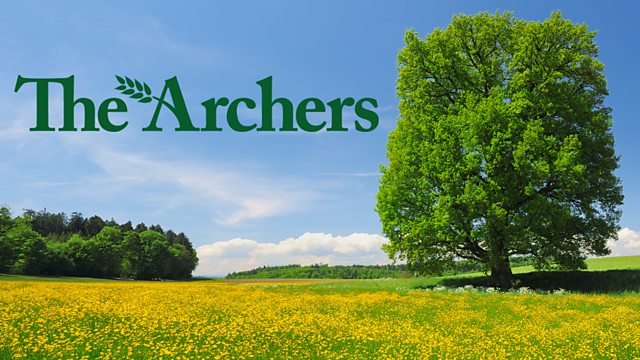 09/11/2011
Elona's busy settling into her new home, and Tom and Brenda meet their new neighbour. She's delighted with her new house. Later, Peggy stops by to welcome Elona to her new home. Elona's happily overwhelmed with how modern the house is and how much space she and her girls have.
Tony adamantly tells Pat that there's no way he'll sit with Jennifer at Peggy's birthday celebration. He fears he won't be able to avoid falling out with Jennifer, thus ruining the whole event. Pat finds this whole conversation depressing and changes the subject to Kylie's visit. They remember Kylie as a harmless little girl, despite the reputations of her parents.
The rebranding meeting between Pat, Tom, Tony and Brenda goes well. Brenda's going to arrange a meeting with her contact to kick-start things with the new Ambridge Organics brand. Pat's relieved that there is no more bickering. Tony is very busy and Pat says she'll go to Ivy's funeral for the two of them. According to Susan, Clive's trying to reform himself. Tony's sceptical, especially since the other Horrobins' reputations leave much to be desired. Pat just hopes they're well behaved, for Bert Horrobin's sake.
Last on