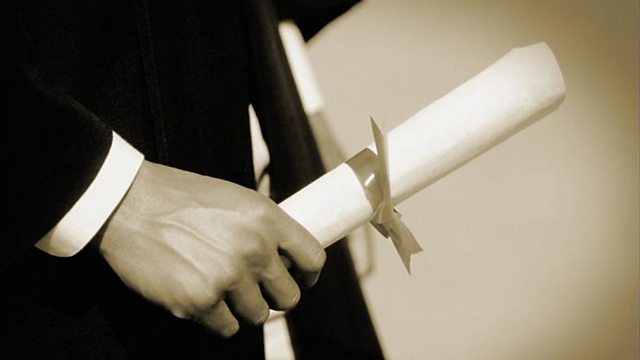 Starting a four year university degree costs money. It costs to keep out of the job market and pay for books and accommodation and it costs the university thousands of pounds to educate the student.
Is it worth it? Sixth year school student Robin Drummond delves into the true cost of a degree, and asks whether it could be done differently.
Produced by Lucy Lloyd.
Last on