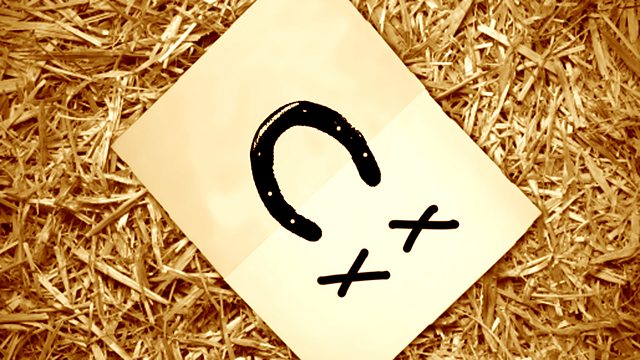 This is the world's first epistolary equine love story, comprising the recently discovered passionate love letters between Copenhagen, the Duke of Wellington's horse (played by Daniel Rigby), and his hero Marengo (Stephen Fry). It is the story of two horses united by an uncommon passion, cruelly divided by a brutal conflict.
Warhorses of Letters stars Stephen Fry as Marengo, the seasoned, famous and just-a-little-bit-short mount of Emperor Napoleon. Daniel Rigby stars alongside him as Copenhagen, the frisky young former racehorse ridden by the Duke of Wellington. This collection of their moving letters to each other is introduced by Tamsin Greig.
Episode 2 sees Copenhagen becoming a warhorse, and Marengo setting out into the vast Russian Steppe as he carries Napoleon at the head of his vast army towards Moscow. As uncertainty and conflict beset our heroes it puts strains on their new relationship, especially when Copenhagen begins to explore his physical side with really quite a lot of other horses, and things begin to go less well for the French army and its horses as winter sets in.
Written by novelists Robert Hudson (The Kilburn Social Club) and Marie Phillips (Gods Behaving Badly - soon to be a feature film starring Christopher Walken and Sharon Stone), directed by Steven Canny and produced by Gareth Edwards.
Last on