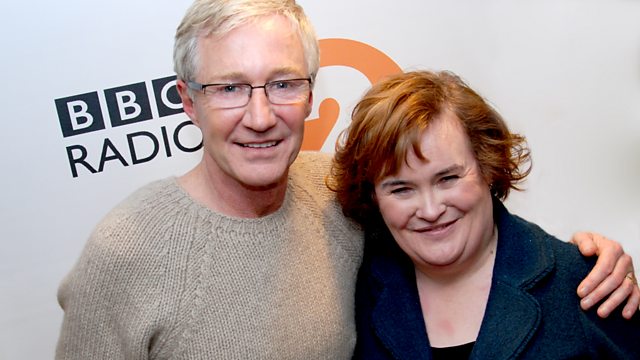 In conversation with Susan Boyle
There's no other show on the wireless quite like it. Seriously, there isn't.
In a special edition, Paul talks to international recording star Susan Boyle about her new album and how her life has changed since appearing on 'Britain's Got Talent'.
Plus, there's an All-Star Triple (that's three great songs from one great artist) from Annie Lennox, Paul has his weekly dose of Northern Soul and the Lost TV Theme: 'Agatha Christie's Poirot'.
If you want to take part in the show, just email paulogrady@bbc.co.uk or write to him at Radio 2, London W1A 1AA.
Last on