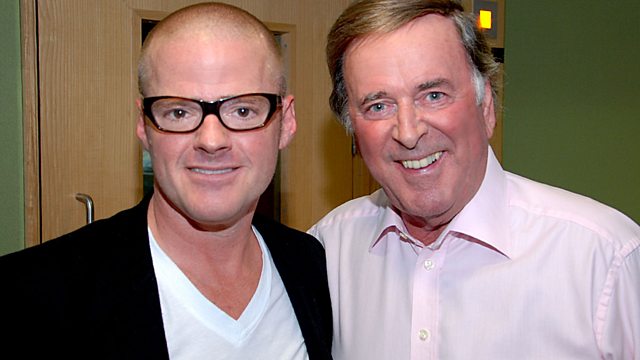 06/11/2011
Sir Terry Wogan welcomes the experimental British chef Heston Blumenthal into the studio and there's a live session from the Swedish blues, soul and R&B singer Jasmine Kara.
Since 2005, Heston's restaurant The Fat Duck in Bray, Berkshire has consistently been voted as one of the top five restaurants in the world and is one of only four restaurants in the UK to hold three Michelin stars. The restaurant is known for its menu of unusual dishes, such as snail porridge, bacon and egg ice cream and salmon poached with liquorice. He has also appeared in a number of TV shows where he has attempted to improve the food on offer in roadside cafes, hospitals and even on board the HMS Turbulent for the Royal Navy.
Born to an Iranian mother and Swedish father in 1988, Jasmine Kara has been performing since childhood before becoming immersed in the New York music scene. Her debut album Blues Ain't Nothing But A Good Woman Gone Bad was recorded in forty eight hours in Stockholm and released last year. Her new single In The Basement (Part 1), is a cover of the Etta James & Sugar Pie DeSanto song.
Last on