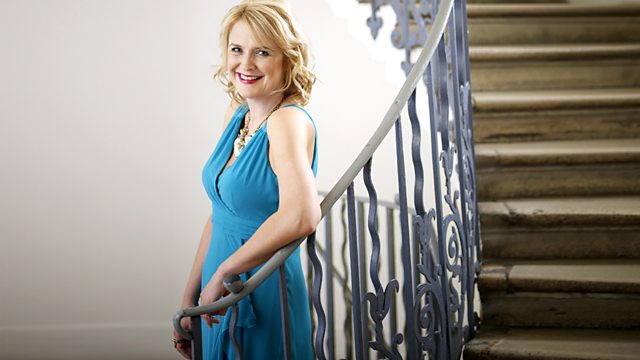 Wednesday - Sarah Walker
9am
A selection of music including the Essential CD of the Week: Avison's 12 Concerti Grossi after Scarlatti, performed by the Avison Ensemble: DIVINE ART DDA21213
9.30am
A daily brainteaser and performances by the Artist of the Week, the French piano duo - sisters Katia and Marielle Labeque - in Brahms (Hungarian Dances) and Debussy (En Blanc et Noir).
10.30am
The Essential Classics guest is Professor Tom Wright, a leading New Testament Scholar and former Bishop of Durham. Today he introduces a piece that makes him glad to be alive, one that he can relax to and music that he'd like to be remembered by.
11.00
Tom Wright's favourite Symphony
Sibelius
Symphony No 5
Gothenburg Symphony Orchestra
Neeme Jarvi (conductor)
DG 477 5454.
Last on