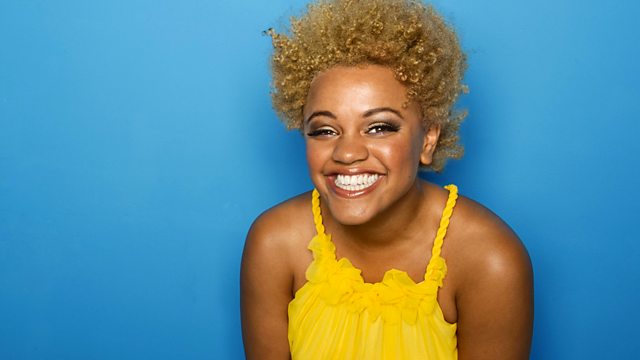 Lots of Lovely Ladies
Gemma performs a rap recital of the amazing lyrics of T-Pain.
1 day left to register for BBC Radio 1Xtra Live tickets.
We're loving the new Drake and Rihanna tune produced by Jamie xx - Take Care.
Gem's Vinyl Gems is open for business.
TV presenter Michelle de Swarte is in the studio to chat about making a living out of gossip on her new TV show Dirty Digest. And she runs down her Life In Telly and explains why she fancies Stephen Fry and Jeremy Kyle (!)
The Showbiz Chronicles continues with another pointless re-creation of a celebrity scenario. This week its all about Ant and Dec and their golden handcuffs contract with ITV.
Entertainment Hero Greg Cochrane has all the gossip on X Factor's plans to put a contestant back in this weekend. Plus Ricky Gervais talking about Johnny Depp and Eddie Murphy pulling out of The Oscars.
X Factor 2010 Finalist Rebecca Ferguson is in the studio with her new single. Gemma gets Rebecca's take on this years X Factor antics and romancing One Direction.
Last on