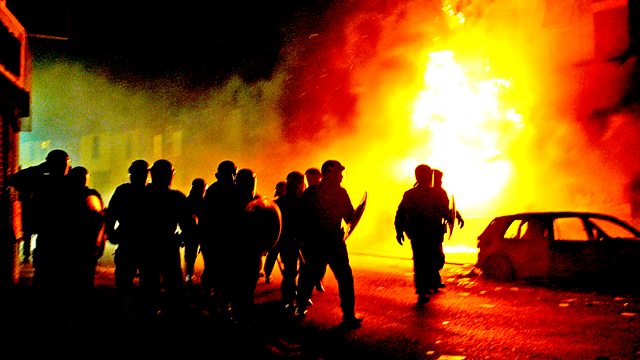 Drama on 3 at Free Thinking: A Summer Night
Live from the Baltic Centre for Contemporary Art in Gateshead, a drama written especially for Free Thinking by Jack Thorne.
Set during the recent riots, A Summer Night tells three personal stories from the night when the capital changed shape. A policeman on duty, a carer trying to get to her patient, a teenager on a night out - their paths cross and collide in ways you won't expect.
The play does contain strong language.
Cast
Mark ..... Toby Jones
Ant ..... Daniel Kaluuya
Diane ..... Victoria Elliott
Composer/ Musician: Patrick Dineen
Producer: Kate Rowland.
Last on
Free Thinking Festival 2018: The One and the Many
CLICK to LISTEN & SEE all programmes, images, clips & features from 2017's festival