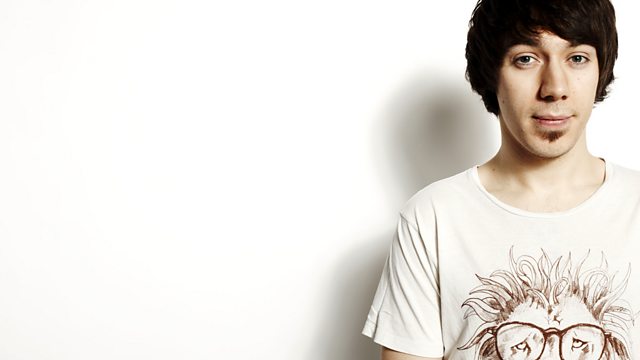 Join The Early Morning Crew
Everybody needs a bit of love in the morning. Why not join the Early Morning Crew (EMC). All these people did:
Amy the vet nurse
Mark on way home after a 14 hour nightshift
Kev the milk man in cornwall
Big Mally on the m6
Jon off to Bristol
Darren, from Reading
Ash going Weston Super Mare
Trev from Kirriemuir, Angus
Wayne in stoke
Ian from Birmingham driving to Scotland
Lee and Andy Reilly going to London from Manchester
See y'all same time tomorrow
Emily from Burnley is our resident DJ picking the tunes every day. Reach for the lasers, it's Trance Tuesday! She's gone for Milk Inc – Walk On Water. She's Here All Week. You could be too – bbc.co.uk/radio1/dev/hereallweek
Tom makes a dangerous decision by playing a practical joke on his new flatmates. He stripped off naked and sat down on his pal's cushion, took a quick snap and text him the photo with the caption 'Don't worry, I've kept my socks on'. The war is on. We'll keep you posted on any revenge action
Who has made it in to Tom Deacon's Twitter update countdown? It's the Radio 1 & 1Xtra DJ Chart
5. Vernon Kay – "I'm wearing gloves"
4. Gemma Cairney – "The cab driver told me he couldn't drive because I was laughing too loudly"
3. Huw Stephens – "All December programmes will be done naked"
2. Reggie Yates – "Off to play football with Frank Lampard, Fernando Torres and Justin Bieber"
1. CJ Beats - "I need to go pee"