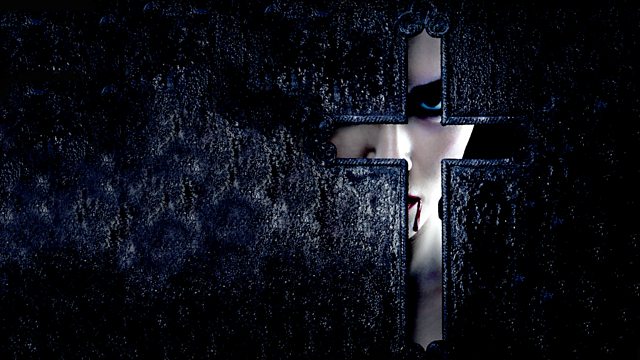 Bitten: The Rise of the Vampire
The Twilight Saga unexpectedly hit our bookshelves in January 2006. Five years on, and the nation is still hooked by the invasion of blood-guzzlers in popular culture. But what is it about these night-time supernaturals? Why are they THIS popular and how did they change from scary old men with a black cloak and bad breath to R-Patz?
From The Lost Boys and Buffy to the current Twilight infatuation, BBC Radio 1's resident film expert Rhianna charts the rise of the vampire, embarking on a journey with the true Twi-hards and vamp fans to uncover the ten commandments of the modern vampire. When did they become so good looking and why on earth do they sparkle?
Rhianna hears from all the main players, from the casts of Twilight, The Vampire Diaries and True Blood to novelists Anne Rice and Charlaine Harris, and speaks exclusively to the new vampire on the scene in Being Human.
From TV and films to fashion and music, Rihanna charts the infiltration of these bloodsuckers in popular culture and the characteristics that have enabled them to do so. The latest musicians added to the impressive roster of Twilight soundtrack contributors, Iron and Wine, The Noisettes, Joy Formidable and Christina Perri, speak about what the genre means to them and how the music industry has benefited from their vampire exposure.
Is Rhianna seduced by these sexy immortals? She shares her own thoughts on the genre and finds out what twist is coming next in the vampire story. One step away from the final installment, what on earth will the Twi-hards do once the Twilight saga concludes?