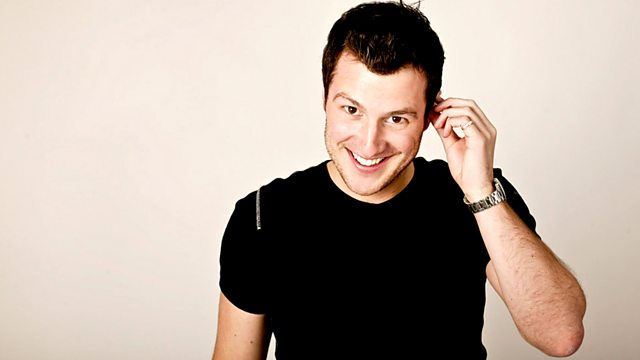 Adam / Alan Catterall sits in for Dev
Scott from Lincoln had the fastest fingers this morning. He's bagged himself a defaced First Text Certificate signed by Alan Catterall – it's ADAM, not ALAN. Oh never mind!
Wayne in Nottingham asked for a few dating tips for his mate Stuart, as he's off on a first date tonight. As Adam's not often confused with Lothario he asked you for help. You did not let him down
• Lu in Shaftsbury says 'No fondling. No farting and don't talk about your mum or your Ex.'
• Pointless Graham – 'Clean shoes, smart but casual clothes and be the perfect gentleman ie open doors' (you old romantic)
• Dave on the M6 says: 'Be a gentleman. Don't talk about previous girlfriends and make her smile
2012 is the year of the Olympics in Great Britain Adam wants to see if he can get the sport of 'Beat The Microwave' in the games. You probably play this game at home, but don't even realise you're doing it. It's when you cook something in the microwave and try to complete another task before the ding
He's not a solo competitor in the sport. There's loads of you that play the same game!
Chris in Sittingbourne - I put beans in for 2.5 mins and race round the kitchen making a cup tea, toast and cutting the cheese all ready on a tray before the beans are ready, once it pings beans straight onto toast
I try to fold my laundry and feed the cat. Tom from Wales
Setting the dinner table is my usual one. Emptying the bins or even going the loo! Terry in Welwyn Garden City
Woody in Sandy - I too play microwave Olympics, usually with washing up, or nappy changes and PJ'S for my kids.
Adam goes out on the streets of London to find out what puts you off the opposite sex? You're not shy to go in are you! The list includes: Bad teeth, B.O, neediness, partying too much, not partying enough, biting your toenails & flatulence. You love each other really!