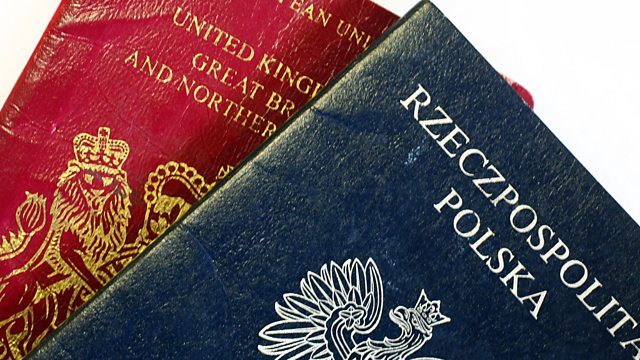 Young, Foreign and Over Here
Five young Eastern Europeans reveal the harsh realities and culture shocks of life as an immigrant coming to Britain and hoping to stay. They think they know what to expect, but have they got it all wrong? As they get to grips with their new home, the immigrants join special bus trips laid on for the tens of thousands of Eastern Europeans who flock to Britain every year. On and off the bus, they'll decide if this really is a land of opportunity or a land of riots, bed bugs and fat people eating bad food. As their money runs out, some of the group are forced into jobs they would never have considered back home.
Will they succeed in starting a new life in a country that won't always make them welcome? Or could some of them find themselves on the next plane home?
Credits
| Role | Contributor |
| --- | --- |
| Narrator | Scott Mills |
| Narrator | Scott Mills |
| Narrator | Scott Mills |
| Narrator | Scott Mills |
| Producer | Steph Atkinson |
| Producer | Steph Atkinson |
| Producer | Steph Atkinson |
| Producer | Steph Atkinson |
| Director | Steph Atkinson |
| Director | Steph Atkinson |
| Director | Steph Atkinson |
| Director | Steph Atkinson |
| Executive Producer | Rob Unsworth |
| Executive Producer | Rob Unsworth |
| Executive Producer | Rob Unsworth |
| Executive Producer | Rob Unsworth |