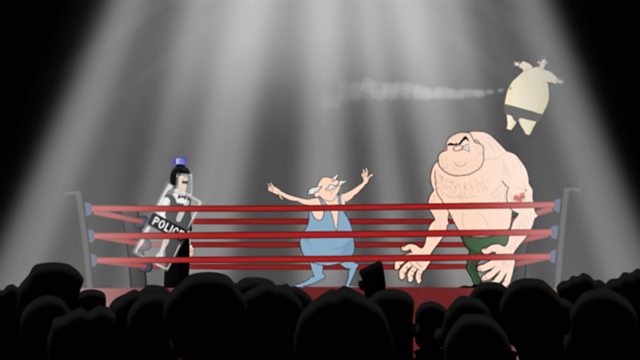 Carach neo caireachd/The Kung Phew Challenge
Tha am baile na thàmh agus a h-uile duine air cruinneachadh ann an talla - bhaile, feuch co a gheibh làmh an uachdar air a sgioba caireachd a th' air a' thighinn a cheilidh.
The town is deserted as everybody is at the town hall, where a visiting wrestling troupe has laid down the gauntlet to the locals. Who will win the day?
Last on