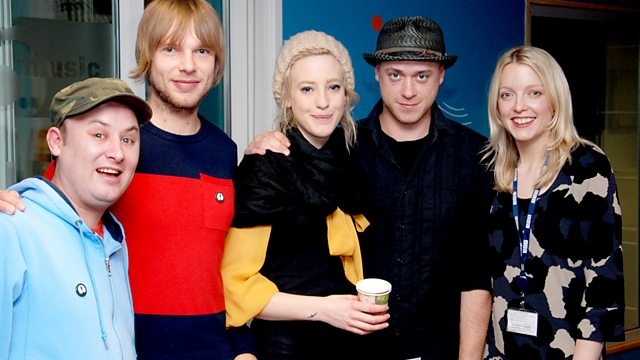 Beth Jeans Houghton & The Hooves Of Destiny in session
Lauren welcomes Beth Jeans Houghton into the 6Music studios for a live session. The Newcastle born singer has been talked up for a while now and finally releases her debut album Yours Truly, Cellophane Nose early next year. Listen in as Beth and her band The Hooves Of Destiny play tracks from it this morning.
Plus smartphone guru Stuart Dredge joins us for this week's Planet Of The Apps and Biorhythms invites a listener to pick three tracks that make them feel physical, emotional and intellectual.
Last on