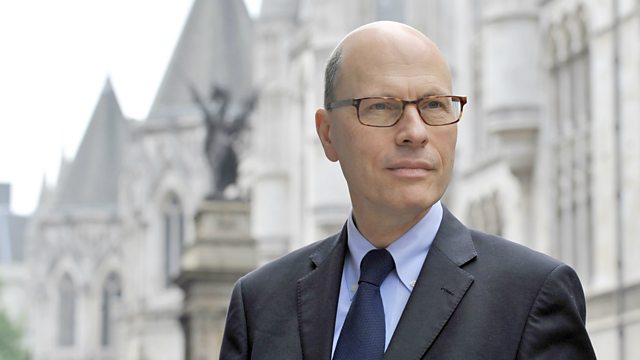 Taken into Consideration: An Admission of Guilt?
Listen in pop-out player
In this programme, Joshua Rozenberg reveals new statistics on the use of so-called 'taken into consideration' offences. After their arrest, some suspects confess to additional crimes to wipe the slate clean. But with no prosecution or trial, are these admissions of guilt always what they seem?
Law in Action also looks into the issue of false confessions and asks why people admit to a crime they didn't commit. Some suspects may find themselves convicted of a crime even when they retract their initial statements. Research from the US indicates that one in four death row inmates exonerated by DNA evidence falsely confessed to murder.
The programme also examines proposed anti-sectarian football legislation in Scotland. The law is designed to crack down on the kinds of ugly violence that plagued Rangers and Celtic matches last season. But the one thing that seems to unite the supporters of the two clubs is their opposition to the bill, and few others in Scotland see the need for new legislation. In this programme, Joshua Rozenberg explores the roots of Scottish sectarianism and finds out how the new law plans to deal with it.
Producer: Mike Wendling
Researcher: Lucy Proctor
Last on