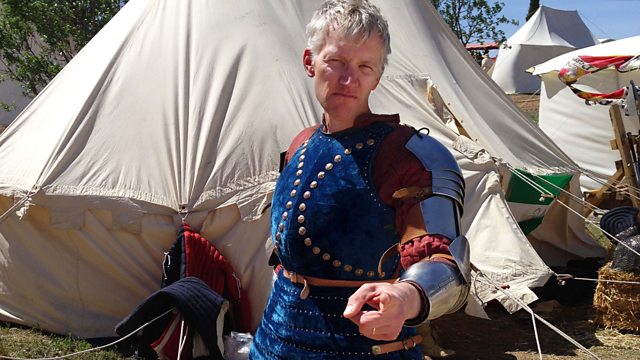 01/11/2011
Listen in pop-out player
The Northern Rebellion: In November 1569 the catholic Earls of Northumberland and Westmorland led a rebellion against Elizabeth 1st in North East England. There were several issues which had caused resentment with Elizabeth's rule but the question of religion and the 'Elizabethan Settlement' was an important one even though Henry's break with Rome was nearly 40 years earlier. The rising started in Durham Cathedral where the new prayer-books were trampled and a catholic service was held. But, the rebels desires to take York were dashed by the time they got to Selby when word of a force put together by the Earl of Sussex got to them. There was an armed confrontation near Durham and the leaders fled to Scotland. Tom Holland spoke to Dr Sarah Bastow at the University of Huddersfield to ask why this rebellion had taken so long to happen and whether catholic families might have been left in peace had it not...
The case of William Notman: In 1936 a bank clerk with the Commercial Bank of Scotland who was aged 28 asked his boss for permission to marry. He was refused. Notman takes the bank to court and wins compensation of £1,000 which was 5 years salary at the time. The novelist Eric Linklater was one of many commentators who wrote in his support and Fiona Watson met with his son Magnus and Professor Alan McKinley of St Andrew's University to find out more.
Martin's Bank: Do you remember Martin's Bank, maybe you worked for it? Making History listener Jonathan Snowden is building an on-line archive of the bank and he wants Making History listeners' help.
John Hurst: Tom Holland talks to the film-maker and author Colin Thomas the author of Dreaming A City about the life and work of industrialist John Hughes who had a company town named after him in Tsarist Russia.
Producer: Nick Patrick
A Pier Production for BBC Radio 4.
Last on