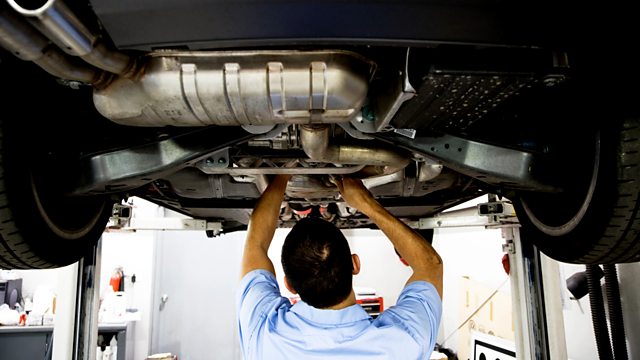 Energy Ombudsman
Listen in pop-out player
Complaints about energy firms have soared by 81% on last year and the Energy Ombudsman had to deal with 623 of them in September alone. During the previous September there were 349 complaints. Julian Worricker asks the Ombudsman, Rev Lewis Shand Smith, about the extent of his powers, the level of public recognition, and how well his service is coping with the increased workload.
Ever felt like replying to spam emails, just to waste the spammers' time? That's exactly what author Neil Forsyth does in the guise of Bob Servant, self proclaimed Hero of Dundee and former cheeseburger magnate. Neil tells us about his new book 'Why Me? The Very Important Emails of Bob Servant.'
The Government is planning a review of the MOT test. Should vehicles be examined every two years instead of annually?
We talk to campaigners who claim that a shortage of suitable housing for young people with disabilities means many can't live independently.
Earlier in the week we heard a claim that washing at lower temperatures might not kill some fairly unpleasant bugs. Following that item You and Yours listeners have emailed us to say there's not much in their laundry baskets with a hot wash label! We find out why, seemingly, more and more garments and bedding items are carrying a 40C or 50C care label.
Presenter: Julian Worricker
Producer: Sarah Swadling.
Last on