Legal Aid

The Legal Aid, Sentencing and Punishment of Offenders Bill is being discussed in the House of Commons this week. Amongst other areas, restrictions are being imposed on access to legal aid in divorce and family proceedings. The Ministry of Justice has said legal aid will be preserved for those who suffer violence and psychological abuse in domestic disputes but many organisations are continuing to voice their concerns about the disproportionate effects these 'restrictions' will have on women, children and vulnerable families. Jane is joined by Nicola Harwin, Chief Executive of Women's Aid, and Lawyer, Emma Scott, Director of Rights of Women, an organisation that lobbies and provides free legal advice to women.

A Manifesto For Family Justice

Friends Through Thick and Thin

Radio 4 will be broadcasting a special programme about female friendship next January, and the producers would like Woman's Hour listeners to get in touch if they have a story about friendship which they would like to share. Elizabeth Burke will be joining Jane to talk about the programme and how they are hoping to portray friendship among women. It's the third time that the programme makers have drawn on our listeners' experiences – earlier programmes have covered the relationships mothers have with their daughters and with their sons. In this latest programme they'll be looking at how a friendship might have sustained you through hard times and at the special bond between female friends. You may have a story about a relationship which has broken down and then been mended, or one where someone or something got in the way.

Email Your Stories

A Magnificent Obsession – The enduring relationship between Victoria and Albert

When Queen Victoria's husband, Prince Albert, died in December 1861, his death was a catastrophe for the Queen. She had not only adored her husband, but had relied on him, through 21 years of marriage, as companion, father of her children, friend, confidant and unofficial private secretary. Jane is joined by the historian Helen Rappaport and Dr John Plunkett, lecturer in Victorian studies at Exeter University, to talk about the death that changed the monarchy; its impact on Victoria and her nine children, and the funeral trade.

Magnificent Obsession: Victoria, Albert and the Death that Changed the Monarchy by Helen Rappaport published on 3 November just ahead of the 150th anniversary of Prince Albert's death on 14 December. ISBN 978 0 09 193154 4.

Orchids

When the orchid first arrived in our country in the late 1700s it represented a mysterious and exotic world and went on to become a symbol of status amongst the Victorians. Now the flower has become so mainstream it can be seen dominating florists and supermarkets up and down the country. Kew Gardens' orchid expert, Lara Jewitt, joins Jane to discuss why we are so obsessed with the world's largest flowering plant.

Kew Gardens - Orchids

Brenda Parker Way

Of the hundreds of footpaths dotted around the UK, very few are named after women – and those that are, such as Boudicca's Way in Norfolk and Lady Anne's Way in Yorkshire and Cumbria, tend to mark historical figures. Earlier this year a long-distance trail was created in Hampshire, named after Brenda Parker who, as a volunteer for the Ramblers Association, campaigned for decades to keep rights of way open in the county. Brenda Parker died in 2008 and the 78-mile trail has been set up in her memory by some of her rambler friends. Fiona Clampin met Rob Hannah, Stuart Shurlock and Janet Davis from the Ramblers, as well as Brenda's cousin Judith Borsay in the village of St Mary Bourne as they were getting ready to set off on their walk.
Woman's Hour Power List 2014 – Game Changers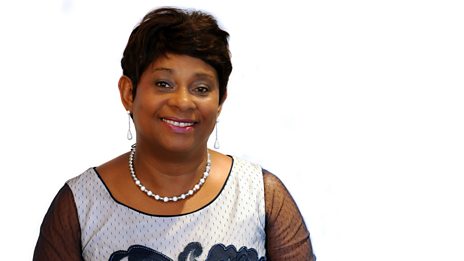 Doreen Lawrence is named number one game changer.
Woman's Hour Takeover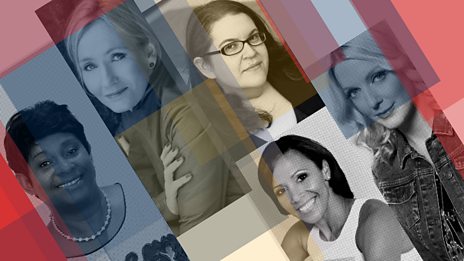 Five remarkable women take over Woman's Hour for one week.
Podcasts
Discover cooking techniques and tips to help you perfect your cooking know-how. Jenni Murray and…

Which ten women in the UK have done most to game-change the way power operates in the UK, whether in…

Woman's Hour brings you the big celebrity names and leading women in the news, with subjects ranging…