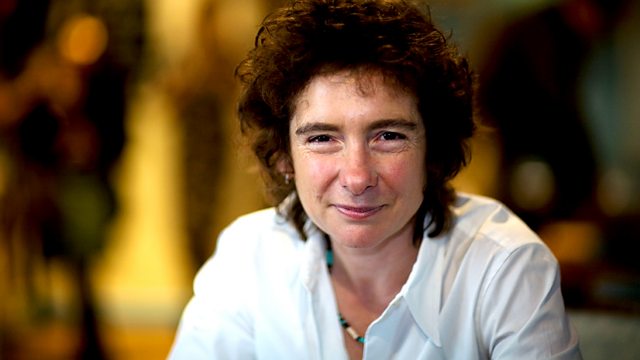 Episode 1
'Why be happy when you could be normal ?' was the parting shot fired at the 16 year old Jeanette as she left the home of her adopted mother, Mrs Winterson. The words echoed through the author's life as she repeatedly sought happiness and love whilst constantly being aware that her early life had included neither.
When she was six weeks old baby Janet became Jeanette and was taken into the home of two Pentecostal Christian parents in the small town of Accrington. The tyranny of her mother's peculiar belief system and her uncompromising rules meant that the young Jeanette grew up being told that the devil had led her parents to the wrong crib. Mrs Winterson banned books from the house but read the Bible aloud every night; she also kept a revolver in the duster drawer and refused to share a bed with her husband. Jeanette was frequently punished for misdemeanours by being locked outside and left to spend the night on the doorstep. Nothing was 'normal' in the household. Jeanette was supposed to grow up and become a missionary in Africa, instead she fell in love with another girl and was subjected to an exorcism.
Elements of the story are familiar to those who read her fictionalised version of this childhood in Oranges Are Not the Only Fruit (1985). This memoir exposes some of the harsher truths and more bizarre incongruities. But it is also the story of how in later life, and recent years, the profound sense of loss and absence was catastrophically detonated by the end of a relationship. Struggling to remain intact, still clinging to her passion for language and literature, the author began to rebuild her sense of self and the way she lives her life. Love arrived and so too did a sense of home - and with it the courage to go back into the past and find the person who had always wanted her in those first few weeks of life.
Funny, acute, fierce and celebratory, this is a tough-minded search for belonging, for love, an identity, a home, and a mother.
Today's episode: Jeanette Winterson recalls her early life with her adopted mother Mrs Winterson whose Pentecostal Christian beliefs dominated the household in sometimes peculiar ways.
Read by Jeanette Winterson
Abridged and produced by Jill Waters
A Waters Company production for BBC Radio 4.
Last on
More episodes
Previous
You are at the first episode