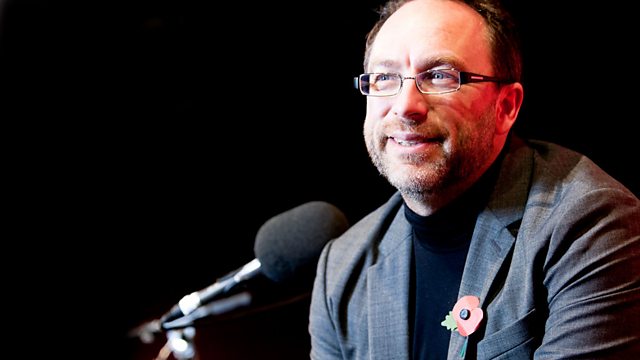 Wikipedia Founder Jimmy Wales
Listen in pop-out player
Wikipedia founder Jimmy Wales launches this year's BBC Radio 3 Free Thinking festival of ideas with a lecture on how the internet will continue to radically change our world
American internet entrepreneur Jimmy Wales has created the most referenced source of knowledge on the planet. His ever-expanding invention Wikipedia has over 19 million free articles, is one of the internet's top five websites, and has revolutionised our access to information. Time magazine named him one of the world's most influential people.
Jimmy Wales' talk about the internet marks the start of three weeks of Free Thinking broadcasts on Radio 3. It was recorded earlier tonight in front of an audience at The Sage Gateshead and presented by Philip Dodd.
This year's festival theme is Change: exploring the mania for change sweeping the globe. Speakers include the Foreign Secretary William Hague, Germaine Greer, Giles Fraser, Susie Orbach, Linda Colley, Charles Jencks, Kevin Fong and Margaret Drabble. Plus original live drama by Skins writer Jack Thorne, and music from the Mercury nominated band Maximo Park.
Now in its sixth year, the Free Thinking Festival takes place at The Sage Gateshead 4 - 6 November and is produced and broadcast by BBC Radio 3. It's a platform for today's innovative thinkers, who debate the ideas shaping our world.
Go to www.bbc.co.uk/freethinking for more details.
Last on