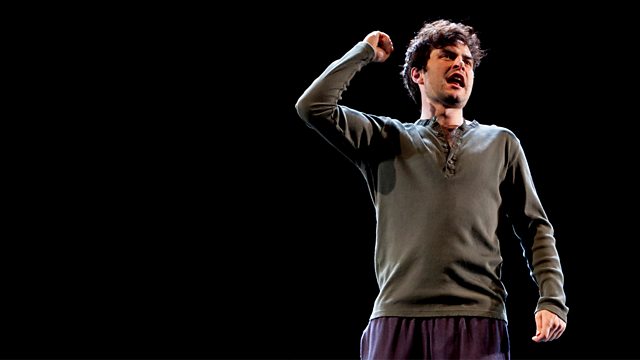 29/10/2011
Listen in pop-out player
Tom Sutcliffe and his guests writers Kamila Shamsie and Bidisha and historian Kathryn Hughes review the week's cultural highlights including The Ides of March.
The Ides of March - directed by George Clooney - stars Ryan Gosling as Stephen Meyers, press secretary for Mike Morris (Clooney) who is campaigning for the Democratic presidential nomination. Paul Giammatti plays the main strategist for Morris's opponent's campaign and makes waves when he tries to get Stephen to jump ship.
Penelope Lively's novel How It All Began begins with Charlotte - a woman in her seventies - being mugged and breaking her hip when she falls to the pavement. The rest of the book shows how this one event has profound effects on the lives of a whole network of people.
13 is the new play by Mike Bartlett at the National Theatre that takes on some big topics: faith vs scepticism, pacifism vs justified war. Its central figure is John (Trystan Gravelle) - a gap year drifter who returns to London and begins to preach in the park, opposing an imminent war against Iran and the materialism of modern life.
Peter Morgan's ITV1 drama series The Jury is based around the retrial of a convicted serial killer who has made a successful appeal. Julie Walters and Roger Allam respectively play the defence and prosecution barristers, while away from the courtroom drama, the 12 men and women of the jury are shown to have some very complicated events playing out in their lives.
The Victoria and Albert Museum in London has just opened a new, expanded Photographs Gallery. It has the oldest museum collection of photographs in the world, numbering some 500,000 items. The 80 photographs on display in the gallery date from 1839 to the 1960s and demonstrate the technological and artistic evolution of photography over the decades.
Producer: Torquil MacLeod.
Last on