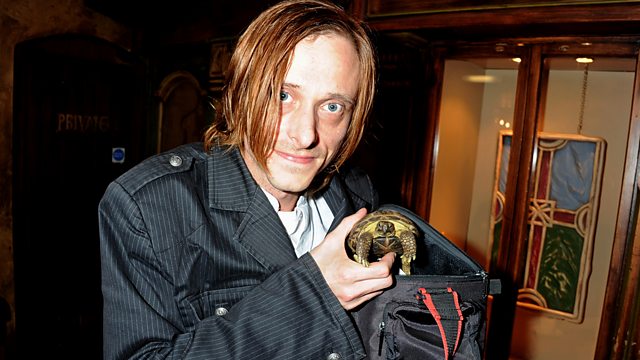 29/10/2011
Peter Curran and guests with an eclectic mix of conversation, music and comedy.
Emmy Award-winning 'Mambo Mouth' John Leguizamo has thawed out from the Ice Age and is currently heating up the stage with vivid descriptions of the colourful characters that have populated his life in his new solo show 'Ghetto Klown'. John leads his audience through his adolescence in Queens and on to Hollywood and beyond!
Actress Nichola McAuliffe will be giving Peter a remarkable true-life account of how she and journalist husband Don Mackay helped free a British man from death row in Pakistan. Nichola is the star of 'A British Subject' which tells the story of the media colliding with politics, civil liberties and ultimately, faith.
Arthur Smith will be talking to the perfect gentleman, member of the Handlebar (Moustache) Club of Great Britain, Tom Cutler and author of 'The Gentleman's Instant Genius Guide'. Amongst other things, Arthur discovers how to remember people's names. Isn't that right Albert?!
The very spritely Mackenzie Crook will be fluttering through the office and into the Loose Ends studio to talk about writing and illustrating his debut children's novel 'The Windvale Sprites'. Mackenzie also talks about his role as Mark Rylance's right-hand man 'Ginger' in Jez Butterworth's 'Jerusalem'.
Shropshire songstress, Mara Carlyle samples and reworks classical and contemporary pieces into her songs. Her new album 'Floreat' means 'let her bloom' and Mara will be performing the blooming marvellous 'Bowlface en Provence'.
A 'Gentle Spirit' will be rolling in from North Carolina and into the studio in the form of Jonathan Wilson who plays 'Rolling Universe'.
Producer: Cathie Mahoney.
Last on
Listen to Loose Ends anytime, anywhere.