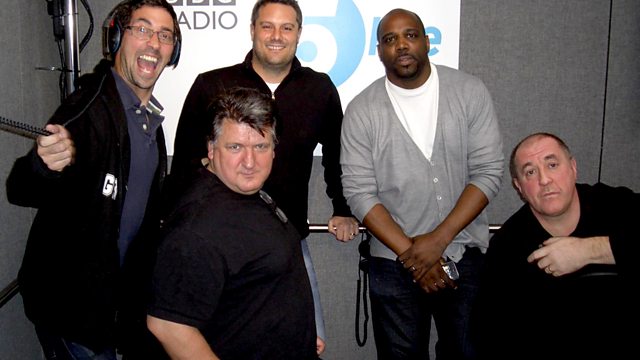 29/10/2011
Colin Murray keeps order as his guests compete for points with their sporting punditry, being rewarded for informed comments but penalised for witless outbursts.
On this weeks panel- sports pundit and journalist Steve Bunce, sports commentator Darren Fletcher, comedian Bob Mills and broadcaster Iyare Igiehon.
Who will walk away with the FT crown this week?
Download the podcast- bbc.co.uk/5live.
Last on