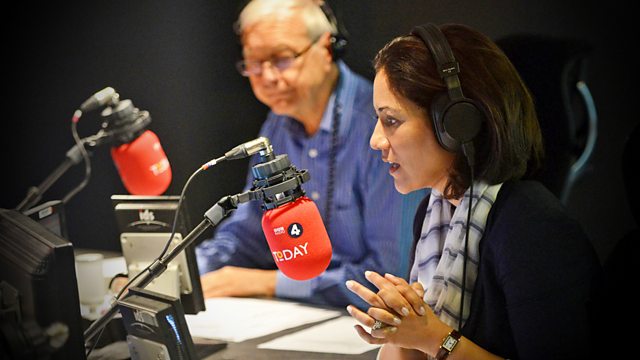 29/10/2011
Morning news and current affairs with James Naughtie and Evan Davis, including:
07:30 Esther Rantzen reflects on 25 years of ChildLine.
08:10 Just what is the Church of England's attitude to protesters?
08:20 One hump or two? Camels' milk ice-cream comes to the UK.
Last on
So you think you know the Today programme?