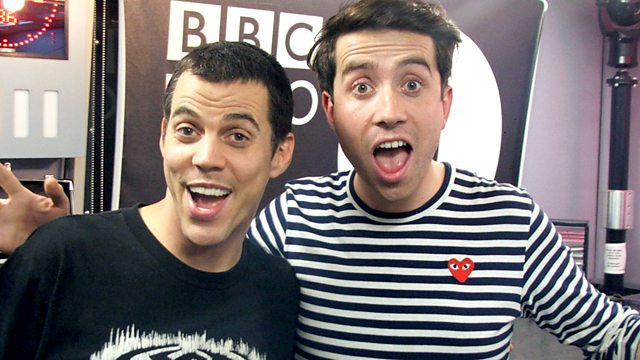 Monday: Jonny From The Drums And Steve-O
Jonny from the Drums plays the Pop Quiz and shares his true feelings on surfing. Steve-O off of hurting himself is Fresh Off Stage talking about his stand up, breaking his nose with Mike Tyson and setting fire to his own hair.
Grimmy has hurt his hand and seeks help from our medical student on the Pop Quiz and Steve-O for advice.