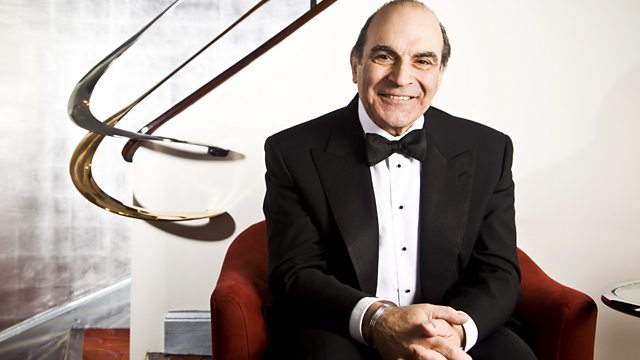 David Suchet on Sid Field: Last of the Music Hall Heroes
Legendary actor David Suchet uncovers the amazing lost story of Sid Field. Sid's unique brand of comedy thrilled wartime audiences and he was one of the greatest comic stars of the 1940s, but today he is virtually unknown. How did someone who was such a household name disappear?
David Suchet played Sid Field in a 1994 stage play about his life and ever since he has been fascinated by Sid's life. David discovers that Birmingham-born Sid started touring the country aged just 12. It took two decades of hard slog until his big break in the West End in 1943. David meets stars like Eric Sykes, Leslie Phillips and Nicholas Parsons who remember Sid's epic stage show, Strike a New Note, with a mixture of awe and nostalgia. David reunites two of the original cast of the show and they reveal the secrets of the first night.
Sid was a pioneer of sketch comedy and camp, and modern comedy owes him a huge legacy. Julian Clary helps David show his camp side and shows him his comic techniques. Having sold a million seats for his stage shows Sid should be revered today, yet tragically there is very little archive to show his genius. He made three films and the biggest, London Town, was a terrible flop. Co-star Petula Clark recalls working with Sid and how out of place he seemed.
Before Sid Field had the chance for a television career he died aged just 45. David Suchet hopes that with this film he can put Sid firmly back on the comedy map of Britain.
Credits
| Role | Contributor |
| --- | --- |
| Presenter | David Suchet |
| Presenter | David Suchet |
| Producer | Tom Cholmondeley |
| Producer | Tom Cholmondeley |
| Director | Tom Cholmondeley |
| Director | Tom Cholmondeley |